YOUR LOCAL CAR MECHANICS
Never turn customers away
Help you understand how your car works
Drive you home or loan a car
opening hours
Wednesday:
Thursday:
Friday:
Saturday:
Sunday-Monday-Tuesday:
8:00am – 6:00pm
8:00am – 6:00pm
8:00am – 6:00pm
8:00am – 5:00pm
Closed
New tires are your comfort and security in driving
Tires last between three and five years when well maintained. You need to check your tread wear indicator in any two adjustments grooves of the tread that contact the road.
Change your old tires for new ones when you need to do it, for your safety and others`.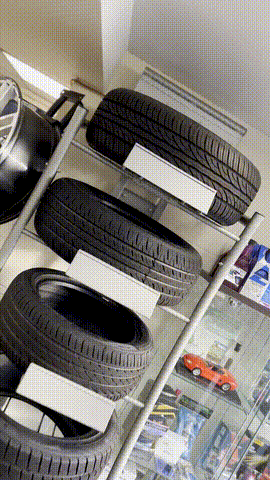 Tire repair questions you may have for us:
If you notice cuts, punctures, or bulges, have your tires inspected by qualified mechanic.
As a general rule, it is recommended to have a professional inspect the tire and replace it as soon as possible after it has been plugged in. Do not delay the visit to your local tire repair shop, as the driving conditions change in British Columbia swiftly. It is recommended to have a professional inspect the tire and advise you accordingly.
ICBC recommends using winter tires on BC roads during the colder months but they are not required by law. However, some municipalities and mountain highways in BC have bylaws and regulations that mandate the use of winter tires or chains during certain weather and road conditions.
The cheapest tire fix could compromise your safety and potentially lead to more expensive repairs. Investing in a quality tire repair or replacement from a reputable and experienced professional like GreatYear Automotive is recommended to ensure the safety and reliability of your vehicle.
Spare tires are designed to be temporary fixes and are not meant for extended use. It is recommended to only drive on a spare tire for up to approximately 80 to 110 kilometres and at speeds under 80 kilometres per hour before replacing it with a new tire.
It is generally recommended to use summer tires, as they are designed to provide optimal performance and handling in warm, dry roads. M+S (mud and snow) tires are designed for use in winter conditions and may not offer the same level of performance and handling on dry roads.
Whatever you drive, get your tires fixed here
We service motorbikes, cars, trucks, or whatever you drive thst has the wheels.
If you wonder what we can do for your tires, then ask us and we will endeavour to assist you.
Anything from wheel alignment, tire mounting, balancing, vulcanization repairs, tire components replacements, to jobs related to the steering and suspension system - GreatYear Automotive team ensures whatever you drive runs as safely and smoothly as possible.
Get the right tire for every journey
From specialty tires for cars, semi trucks, commercial vehicles and more to professional tire repair services, you can trust us to provide the best service for you and your vehicle.
We can get your winter tires swapped to summer tires and back to winter just in the blink of an eye.
Many of our customers drive unique cars and require stylish and distinctive tires, so we are here to help.
From Japanese and European to American cars - GreatYear has your tire needs covered.
Cost of tire replacement in New Westminster
British Columbia tire repair prices can vary drastically depending on the type of tires you need.
Standard tires are generally the cheapest option when it comes to tire replacement. The cost can go up significantly if you`re looking for higher-performance tires or need larger tires.
The size and condition of the tires can also affect the cost.
Happy GreatYear Automotive tire repairs customers



Trust your tires to professional auto mechanics in New Westminster
We will service your car tires as our owns. Get your tires fixed quickly and conveniently with GreatYear right in your neighbourhood.