YOUR LOCAL CAR MECHANICS
Never turn customers away
Help you understand how your car works
Drive you home or loan a car
opening hours
Wednesday:
Thursday:
Friday:
Saturday:
Sunday-Monday-Tuesday:
8:00am – 6:00pm
8:00am – 6:00pm
8:00am – 6:00pm
8:00am – 5:00pm
Closed
New brake pads, rotors, and calipers are peace of mind
Making sure your brake system is working correctly at all times is essential for the safety of you, your passengers, and us.
You'll leave our auto mechanic shop without brake squeal, with outstanding braking, and able to enjoy pressing your brake pedal again.
GreatYear Automotive ensures your car is safe: on the highway, street, or wherever you venture.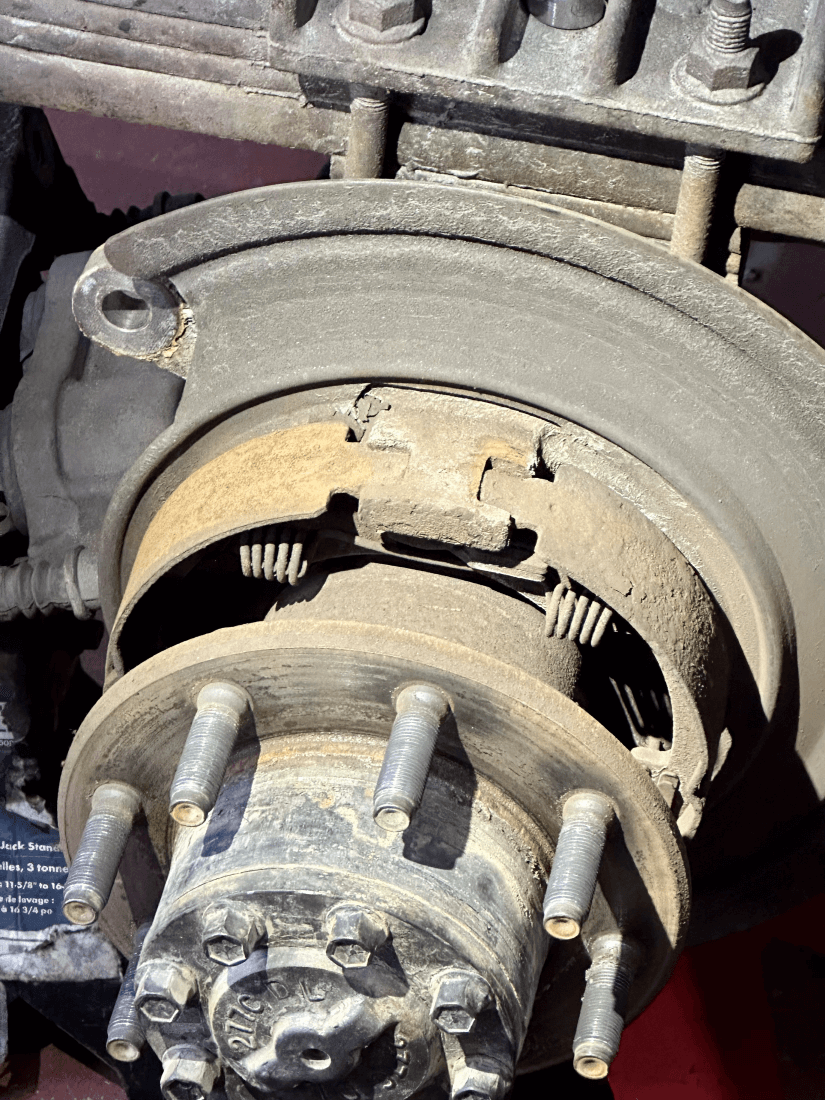 Find answers to brake repairs questions like:
You make your car more reliable through regular brake service.
Car brakes should be serviced regularly. Have them inspected at least once a year or every 19,000 kilometres. Signs that your brakes may need servicing include grinding or squeaking noises, a soft or spongy brake pedal, vibrations or pulsations when braking, and longer stopping distances.
The cost can range from a few hundred dollars to over a thousand dollars. The cost of replacing brake pads, rotors, and callipers, can vary depending on the make and model of the vehicle, and of the damage or wear.
Spongy or soft brake pedal, a brake pedal that goes to the floor, or difficulty stopping the vehicle - are the signs that you need to take your car to a mechanic. Additionally, illuminated warning lights on the dashboard, a grinding noise, or leaking brake fluid may also indicate a problem with the brake master cylinder.
It depends on the severity of the leak and the cause of the problem. It may take only a few hours to replace a damaged brake line or tighten a loose fitting, but more extensive repairs or component replacements may take longer. We can loan you a car while we work on yours. We may be able to loan you a car while we perform the work on your vehicle.
Brake fluid should be replaced every two years to reduce the chances of rust forming on internal components, causing unnecessary replacement of components like calipers, wheel cylinders, ABS module, etc..
Our brake system checklist is effective
We check how many millimeters are remaining on your the pads to assess the need for brake pad replacement or repair.
Our certified mechanics verify the brake fluid level and ensure the brake lines are clear and undamaged, as leaking oil can cause the front or rear brakes to fade.
We inspect the brake rotors for thickness and trueness in addition to inspecting brake calipers for tight pistons and wear and tear on mounting pins and caliper mounting points.
Car models GreatYear Automotive services
Our car brands list includes popular models like Ford, GMC, Chrysler, Toyota, Honda, Mazda, Nissan, and Japanoid vehicles as well as luxury brands like Tesla, BMW, Mercedes-Benz, Audi and more.
No matter what vehicle you drive, we can help keep it running as it should.
Trust certified GreatYear Automotive mechanics at your local auto repair shop.
Our brake system services in New Westminster are known for great quality and workmanship




Check and fix your car's brakes now
No worries if you need your car right away. GreatYear will offer you a car to drive while our top-notch mechanics work on yours.